About GayandBisexual.com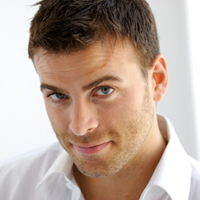 About GayandBisexual.com. Hi, I'm Timothy. This website is for and about Gay and Bisexual men, so that's what you'll find here. You will find gay/bi dating profiles, gay/bi webcams, uncensored XXX videos and links to other male on male web sites. Thank you for stopping by.
About Me: 
Name: Timothy Stevens
Age: 29
Identify as: Bisexual
Location: Las Vegas, NV
Ht/Wt: 6-1, 175
Turns me on: Nice smile and good sense of humor
Personal: I pride myself on my good sense of style and great hygiene
Growing up I always felt loved and cared for, but I never felt quite right inside. I tried to push it to the back of my mind, but it was always there. When I was about 21, I decided to give being intimate with another man a chance. I knew from that time on, that was the piece of me that was missing. I knew that I was bisexual. After I came to terms with being bisexual, I've been happier, more excited about life and all around more productive. I'm Very fortunate to have friends and family who are supportive of me and my decisions.
I enjoy staying in shape and living a healthy life. My sense of style and fashion is a source of pride for me, I love to look my best, most of the time. And, I believe that staying healthy is the best way to live and just makes you all around happier. I can cook a delicious healthy meal for the man who is in my life. I believe in experiencing as much in life as possible, I think love and fun are the most important parts of life, and I live it up!
About GayandBisexual.com Affiliated Sites Notice:
All content hosted on GayandBisexual.com is free of charge. We provide links to affiliated sponsor sites which we believe may be of interest to you as a gay man. GayandBisexual.com is an authorized affiliate of MenNation.com, GayMaleFinder.com, Cams.com and AEBN.com. We may receive a commission for any purchases you make from these sites.
Explore this Gay and Bisexual Website