Gay and Bisexual Men!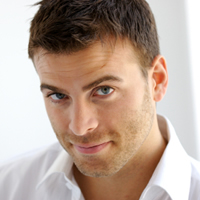 Frequently gay and Bisexual Men seek dating and sex hookups online. Dating sites are so common now. It can get really confusing which one has the best to offer a client, when they are looking for a date, a hook-up, a relationship or a one-night stand. Many dating sites offer the same sort of thing. It can get very repetitive trawling through all the pictures and pages, looking at profiles.
On the other hand, don't they say that half the fun is in the search? Our Gay and Bisexual dating site is one dating portal that will help you find your ideal partner. By 'ideal' this could be hook-ups, gay and, bisexual dating or just to meet new friends.
Gay and Bisexual Chat
Gay Sex Profiles | Member Search | Who's Online | Member Galleries | Blogs
Gay and bisexual chat with photo profiles is 100% free to join. Sign up for instant access to our gay chat rooms and M4M community platform. We welcome gay, bisexual and bi-curious men in our chat. This is an interactive gay chat community where you can meet new friends and hang out with the guys. Upload your sexiest photos to share with other members. Browse our gay chat members to find guys who share your interests and hobbies. We have hundreds of new members joining every day so you're sure to meet new friends anytime you want. Register a new account or members login here!
Dating Sites Are Ideal to Meet Gay & Bisexual Men Online
There is no need for serious commitment with gay and bisexual dating sites, unless you find someone who you want to be with. They are non-contract sites where you can browse as many profiles as you like until you find some that you want to contact. It is likely that you will then be charged a membership fee as a sort of 'introduction service'.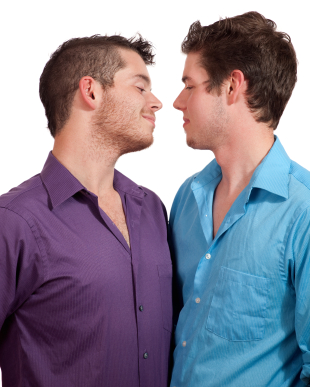 The service is also ideal for meeting people further away from where you live. If you happen to be in a visiting a new town on a business trip, what better than to meet a companion for dinner or a hook-up. For those businessmen who travel far and wide on a regular basis it is a good idea to browse some profiles before you head off on your trip. This gives you the opportunity chat with your prospective 'friend'. You can get to know them a little before you decide to meet for some bi-sexual fun. There is also the chance to meet and chat with other like-minded bi-sexual guys who live in areas you will visit.
A lack of gay and bi-sexual bars and clubs in many cities also limits the options that gay and bi-sexual men have to meet each other. Many clubs and bars are finding it hard to stay afloat in the current financial climate and the less places there are to meet men. Some smaller towns and cities have no facilities whatsoever to accommodate gay and bi-sexual men. GayandBisexual.com offers local men whose profiles tell members about themselves. They can also say where they live, what their hobbies are, so members can decide who is right for them to contact.
Explore this Gay and Bisexual Website
Male Webcams | XXX Videos | Gay & Bi Dating | Gay & Bisexual Chat